Week 1 of Production. 
28th October .
So far as a group  we have had several group meetings with our Editor Charlie.Discussing our roles, clock schedule ,music playlist , advertising , competition, target audience and visual branding.
For this assignment I have been assigned the role of Branding  producer.Which one of criteria is to ensure the imaging reflects the brands station, which will be included in our branding page Absolute 80's.To meet my task  for this week, I will be producing a photography shoot with our presenter Lauren to include In our brand visuals . Designing a colourful 80's geometric shape background , neon font and a Lunch box. The lunch box is a representation of the show 'Lunch with Lauren' and was also a trend of the 80's. Once this is completed I will check with charlie to see if the design is suited to our brand.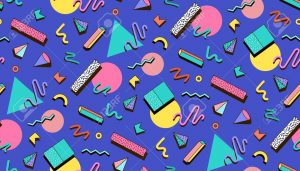 80's  abstract geometric shapes, created by the Memphis group.This pattern was popular and  used for furniture designs, album covers, and clothing.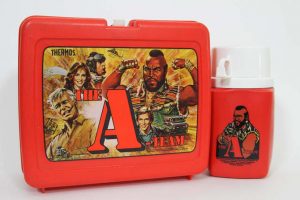 Lunch box collections during the 80's was popular during the 80's amongst kids.Lunchboxes featured characters from the A team,Gremlin, The Muppet's and many more.
Top of the pops 80's branding logo. 
Bright  colours and Neon  defined the 80's. Neon and bright colours were used in film television and album covers 
I have also been assigned the role of helping the advertising team with their adverts.During  the meetings we discussed I will be producing 2 out of 12 adverts. The adverts are Money super market and Boots .I  would have to make sure the advert meets our target audience age group 45-60 . Including coming up with a solid idea and scripting the adverts.Once the advertising task is completed I will have to check with the head of advertising Andrea to see if the adverts created  is appropriate for our target audience .