WRITTEN PITCH
RATs Rehoming Centre Audio Series
RATS – Rehoming Animal Telephone Service Website
Delivery date: 12th December 2017
Duration: 20'00
Presenter: Abbi Griggs
Producer: Abbi Griggs
Short Synopsis
In 2016, the number of stray dogs rehomed by local authorities across the UK was 4,500. These local authorities survive through donations, volunteers and fosterers and it is worth making people aware of the importance of rehoming centres for animal welfare in four, five minute episodes.
Long Synopsis
RATS Rehoming Animal Telephone Service have been rehoming dogs from their kennels in Buntingford, Hertfordshire since 1984. Their centre relies on fundraising, donations, and volunteers to stay open.
When they opened in 1984, it was just a small group of people with the aim of creating a service that put those who wanted to rehome their dog in touch with those who wanted to rehome a dog via telephone. From there they have blossomed into one of the UK's leading animal rescue charities.
RATS started out by having the volunteers foster the dogs as they had no kennels to keep them in, and they relied heavily on donations and fundraisers to pay for vet bills and general upkeep. In 2011, they were lucky enough to recieve income from some legacies which allowed them to purchase dog kennels and save the lives of dogs who were going to be put down after running out of time in the pound.
Abbi Griggs aims to create a mini-series with each episode surrounding an important role in keeping the rehoming centre alive. The audio will not only spread awareness on the work that rehoming centres do, but it will also serve as a promotional piece for RATS. The episode topics would be as follows: Volunteering, Fostering, Donations, Rehoming, and then a bonus episode on a successful dog rehoming story.
Abbi will be visiting RATS rehoming centre and interviewing the employees for the donations and rehoming episodes, and then interviewing people who volunteer and foster at the centre for the other episodes. For the bonus episode, Abbi will get in contact with someone/a family who has successfully rehomed a dog where they will share their story through an interview.
Throughout each episode, Abbi will be narrating statistics, facts, and information around the interviews, and including actuality and 'raw' audio.
This mini-series will be posted to RATS rehoming centre's website, and potentially their Facebook page. These episodes will be beneficial for everyone. From those who want to learn about the importance of keeping RATS and other animal rescue centres alive, those who are interested in helping out, and even those who are already helping out. These episodes will be informative and encouraging, whilst promoting the work that RATS do.
EVIDENCE OF COMMISSION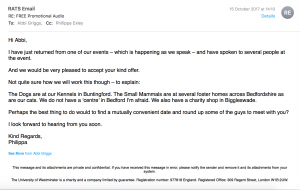 CUE 
Between 1st April 2016 and 31st March 2017, an estimated 66,000 stray dogs were handled across the UK. These dogs are given 7 days for their owners to come forward, and after that they must find a rehoming centre or else they are put to sleep.
One charity, Rehoming Animals Telephone Service (RATs) looks after stray dogs, and dogs handed in by their owners who can no longer look after them. RATs survives soley volunteers, donations, and fosters.
Abbi Griggs spoke to the employees and volunteers at RATs Rehoming Centre in Hertfordshire to bring you this audio series and show the importance of rehoming, volunteering, fostering, and donating.
BACK ANNO
If this audio series has inspired you to get involved with volunteering, fostering, giving a donation, or even rehoming a dog, then please visit the website at http://www.rats-animalrescue.co.uk
Episode 1: Volunteering
Dur: 3'42
Episode 2: Fostering
Dur: 4'49
Episode 3: Rehoming
Dur: 4'45
Episode 4: Donations
Dur: 4'46
BONUS EPISODE: RATs Success Story
Dur: 3'51
PROMOTIONAL IMAGES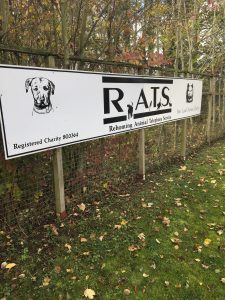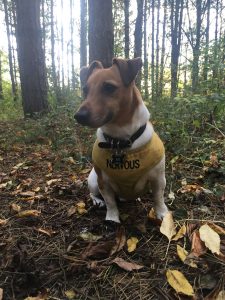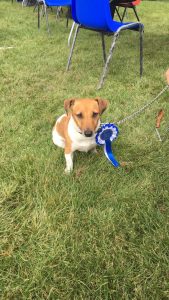 RATs Rehoming Centre                    Photo of Milo                                Milo at a RATs Fundraising day
TWEET
I've created a mini audio series for @RATSPetRescue to promote their charity! There is an episode on Rehoming, Fostering, Volunteering, Donations, and a bonus Success Story. Please give these a listen if you love dogs, or if you want to learn more about each topic 🐶🐾