Rapidly increasing rent rates causing an accommodation crisis for University Students
The rates of student housing prices in London are rising to an alarming level and there are calls for it to be regulated in parliament. The amount of rent that students face paying, outsources the amount of student loan they are given.
Around an estimated 50% of London's student population, are finding it near to impossible to keep up with their monthly rent payments.
This is thought to be resulting from the sum of student and maintenance loan together, not being enough to cover the expense of their rented accommodation and other living costs, leading to concerns that the University Accommodation system has reached breaking point.
The NUS vice-president of welfare Shelly Asquith said, "Students are facing a housing crisis with an ever-narrowing gap between their incomes and what they are expected to pay in rent, their needs to be enforced rent controls to put an end to this."
Stephen Small, a student at the University of Westminster shared their thoughts on this problematic situation.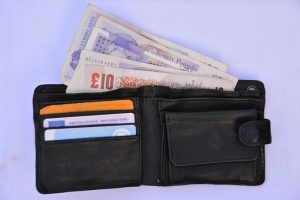 Maintenance Loans of £5,500 outside the capital and £8,000 in London is available to students for help with living costs, but the NUS has concerns that the soaring prices of housing mean that almost all of this loan is being taken up through rent payments.
The NUS's last report, Debt in the First Degree, looked at the attitudes of £9,000 fee-paying graduates. Around a third said that the costs made them consider whether or not they wanted to go to University.
Following this, however, with a removal of a cap on students, the number of undergraduates that are looking for accommodation has risen considerably. They are expected to rise even further and many poorer students may be put off from attending University next year due to this. Let us hope that regulation can prevent this from occurring.