Redevelopment for Hatch End High
Students at Hatch End High School in London will be happy to hear that the school is being renovated to bring in new facilities. The school near Kenton will have its single storey teaching blocks demolished to make way for a brand new sports pitch. This will also pave the way for a three storey building as the school seeks further development. Harrow Council agreed to the plans and several Councillors have praised them due to the positive impact that they think it will have on the area as a whole.  The students would be working in state of the art classrooms, a new library and 21st century facilities that they deserve.
I spoke to Lucy, A former student at the school and she told me how pleased she was with the news of the redevelopment.
It's clear that students are happy with the redevelopment plans and would've liked to have had the new resources. However now that the plans are coming to fruition new students from the surrounding areas like Kenton and Harrow will benefit from the changes to the school and will grow up with better facilities. This could also improve academic records for the school.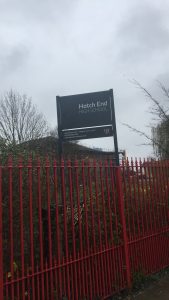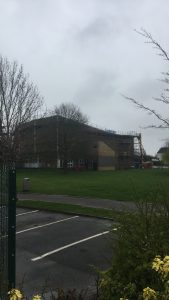 The these photographs of the School show that the plans are in full preparation with scaffolding around the school. Neither the Head Teacher or The Council have stated when the changes to the school are likely to be finished, it could take a couple of years. discussions are also taking place with other parties over the sports field and whether or not outside parties can use them. If permitted that will once again reiterate the schools ambition to improve the area with potential sports teams using the facilities and getting young people in the area playing sports. When the school is finished it is fair to say that Hatch End High School will improve not just the lives of students but the community.