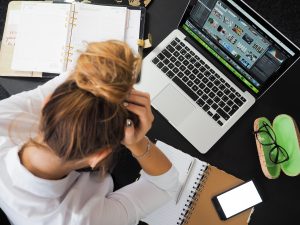 http://https://soundcloud.com/angharad-betteridge-campion/angharad-campion-diagnosed-with-dyspraxia
Growing up I always thought I was a little bit different, but I just couldn't quite put my finger on how though. I'm Harri Campion, and at age 28 I was diagnosed with Dyspraxia, a neurological learning disability, typically diagnosed in early childhood. I went and spoke with others with the disability and also close family members to find out more about my diagnosis..
In: "Do you ever just get one of these days where it feels like your brain has been plugged in backwards?…. "
Out: "Its so hard to diagnose something where some many of the symptoms can be things that everyone on the planet suffers with to some extent…."
Dur: 14:59
With Thanks to The Dyspraxia Foundation for their support and guidance, Steve Gercke and Emily Gunsell for their time, and Cass Hoe, producer at TalkRADIO for commissioning my work.
Music from   The Cinematic Orchestra – Drunken Tune. Music Rights Recorded for PRS Licencing
Image courtesy of energepic.com, Rights Free imaging from:
https://www.pexels.com/photo/design-desk-display-eyewear-313690/
Written, directed, narrated and edited by : Angharad Campion