Thursday 20th October.
Today we were divided into our groups and given the different genre's of each music show, We voted on each show and the group eventually decided on a soul and funk show. I have to admit I pitched quite vigorously to get a genre that would be different and a bit more challenging for the group, I felt that going for a genre that already had a station attached to it, for example Smooth or magic would be the easier option and some of our work would be done for us.
So after we chose Soul and funk, we studied the description that was give, A easy listening show influenced by soul and funk music, targeting an audience aged 35-64.
We then discussed very lightly about the kinds of different roles that needed to be allocated, Simon and I were both keen and suggested for the roles of Editor and Music Manager as we knew most about the genre of music. We both agreed to make a public Spotify playlist so the whole group could start listening to the genre of music and familiarise themselves, I also made a branding playlist which was music that could be used for the trails and different bits of branding. We also made a Facebook chat so that we could all communicate easily, this is where we shared some Stations and online shows that we could model our 2 hour show on.
We have all agreed to meet every Monday before our lecture to catchup and discuss roles in more depth.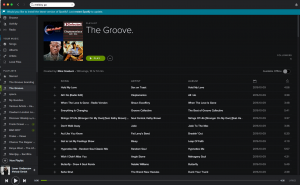 Monday 24th October. 
We met for a couple of hours today and discussed everyone's roles, Which ones required more help and how we would all help each other to ensure that we all had equal responsibility. Roles such as Advertising and News would require a team rather than one person, the Advertising role in particular is more time consuming part, therefore Natalie our OB presenter and Producer and our News girls Abbi and Ellen will be helping the ads team in the actual production of their adverts.
We also decided the name of our show 'The Groove" with the tag line 'Get into It'.
Thursday 27th October
Today we had a myriad session, which was extremely helpful for me as I only have very basic knowledge regarding myriad. Quentin Neild, the guest lecturer was super helpful and engaging and I really enjoyed his workshop.
Today we also clarified that our show is to be made for an existing station, we are only having to create the show not the whole station. We chose the station MI-Soul (http://mi-soul.com) .
I also set up a google drive today for the group to share our work.
Monday 31st October
In today's meeting we addressed an email to fine tune our roles, meaning Simon and I decided that I would be the Editor and he take the role of Music Manager. So our roles now look like this:
Editor: Eliza
Music Manager: Simon
Studio Producer: Mark
OB Producer and Presenter: Natalie
Presenters: Callum and Clare
News Team: Abbi and Ellen
Branding: Ellie, Dan and Clare
Interactive: Phoebe and Dan
Advertising: Iona, Bernice, Natalie, Abbi and Ellen.
I also set some deadline and later that night made a calendar and list of all deadline for each team. This is available to look at on our google drive.
Thursday 3rd November
Today we had a workshop with Tom on OB's where we watched different session's from different stations, for example Radio One's live lounge. We also had a test run on how to set up the OB with an actual live musician. This was really helpful for me and I am sure Nat. I managed to secure a possible OB Guest, Summer Pearl.
In the afternoon we had a really productive session in which each team got together and I went round and discussed our plan of action. Ads finalised a list of advertisement, Simon and I worked with Ellie on branding, We spoke to Dan and Phoebe on the Interactive team and discussed the different platforms we would want to use, we had a useful discussion about using FB live or periscope for our OB and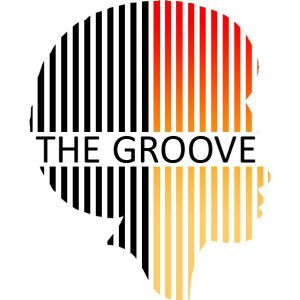 also about making a Soul train promo video, Dan also made a beautiful logo.
Thursday 10th November.
Today was our first production day, We really got the ball rolling today in terms of content and getting things started. Simon and I finalised and approved the Playlist, which is sectioned into an A list, B list, R1 and R2. We have also divided the list into the music we already owned and what we need to get, we hope for the music to be ready by the following Thursday. Clare has updated the Spotify playlist so it has all the music in it, Mostly for her and callum's benefit so that they can really get to know the music and artists.
Our First drafts of show clocks are finished and colour coded thanks to simon, which are on our google drive.
We discussed all the branding with Ellie, Who started to produce our first trail. It is a Trail for another show on Mi-Soul for New soul music.
The advertising Team made their first advert, which was for Lemsip cold and Flu.
The interactive team made the first Promo video for The Groove, which features archive clips of Soul Train and can be used as a GIF also.
Mark our studio producer and Clare and Callum our presenters worked in the studio to work out the most comfortable way to work together.
Overall I am really happy and confident on how our group are working together and moving, many of our personal deadlines have been hit and we have made A lot of important decisions.
The website is up and running and look amazing
And you can also follow us on Twitter @TheGrooveLDN
Monday 14th November.
Today Simon uploaded the first draft of the clocks, which he made using a special software. We both discussed, along with all the different teams on how we think the clock should be set out. This also is very useful for everyone making content, as it is clear how many, or how long each advert needs to be.
Simone and I worked together to complete the playlist, and we have more than enough choice. we have divided the music into four clear categories (A List, B List, R1 and R2).
As simon and I own allot of the music already we have started collating our music, which means simon can start putting it into myriad.
Now we have a structure and the music is coming along really nicely, It was important to clarify with the presenter's (Callum and Clare) and the studio producer (Mark) to get used to each other in the studio, get used to the music and talk about scripting. We all came to the conclusion that we don't want a set script because it might take the flow and energy out of what they are saying.
Thursday 17th November.
Today it occurred to me that time was quickly moving and we only have two weeks till the pilot, and three weeks to the actual show. With that In mind, I wanted everyone to be in today at 10am for a group meeting and too assess where we are with each team and go through the schedule for the day.
I worked my way around all the groups and gave help where needed. Simon has started to load all the music into myriad, with help from Mark and Callum.
Clare has been helping Ellie with imaging, Ellie has been working on trails for other shows on 'Mi Soul'.
The Ads team have come up with a full list of brands they want to make adds for and are suitable for the show, They have devised idea's for most of the ads and have stared to actually produce them and start thinking about the kind of voices they need.
The interactive team (Dan and Phoebe) have been updating all the social media on a weekly basis, as if the show was actually happening each week. They have been uploading photo's, Gifs, Videos and music.
I have set goals and deadlines for the group for our next meeting.
Monday 21st November.
Today we met again, we went through all progress made since Thursday. Many of the Ads have been made now or are in the editing process. We have all helped with voiceover's, although some of the adds are now being voiced by professional voice over artists.
We did however receive and email from Mathew today, He wanted us to clarify a little more about the station and what 'The Groove' is. Simon and I constructed an email back, and I started to curate all of our written documents together, Such as the music Policy, Target Audience, News Plan ect. We have all agreed that many of the Ad's need to be changed, to have more professional voices.
Thursday 24th November
Today was another really busy day, with plans of doing a stop and start pilot later in the afternoon, We had a group meeting with Mathew. Mathew also met with bother the Imaging and the Ads team separately to go over what they had done.
We went through every document and file with Mathew, He gave some really useful advice and suggested some changes. He asked many questions, Which was good for us, as it was a chance for us to really nail down what 'The Groove' is. He asked for us to make this a little clearer with our language, Such as simon used the work 'Spice' In his music policy.
Tom had mentioned our Music Playlist previously and said that he was more than our progress, So Mathew didn't delve to far into the playlist other than looking at how it was formatted in the spreadsheet and how much information we included. We also reviewed the clocks and decided to cut one of the features, it being the 'Funk Railroad' as it has a very similar feature in the second hour but for soul music. We have decided to replace it with an interview. Simon had already done the mix for the feature, but it means we can use on on the pilot and the real one on the actual show.
We discussed the news structure, and amended a few little bits about the kind of story's we choose. We also spoke about the OB, and explained that we have an act for the Pilot but are still working on finding someone for the actual show. Mathew spoke with our interactive team and we showed him all the different picture's and Gif's they had been working on.
It all seemed really positive we left with many changes and improvements, but overall I felt it went well.
With only one week left till the pilot, we spent the rest of the morning preparing for our pilot in the afternoon. The Ads and branding team had a separate meeting and came back with lots of feedback, they set to work with changing lots of things and started to look for more professional voices.
Simon and the rest of the Studio team (Presenters and producer) were all helping with myriad and started to put all the ads and branding into myriad for the purpose of doing a run through. I was helping record ads and discussing with Natalie the plan for the OB, I asked her to try and do some research and start emailing around for a possible act for our final show. We also did some tests with and without the news bed, We were worried it was going to be a bit to funky and not sit well with some more serious news story's. Simon has made different variations of the bed, With less bass and a little bit more mellow and it seems to work a bit better. For me, as long as it isn't distracting to the listener or even the news reader, I would rather have some sort of bed.
We then started our run through in the afternoon, with constant technological difficulties and the technician being in and out, We only actually were able to do one hour. Although, it was still really useful to have that time. It gave us a taste of how will run the show, how to work with each other in the studio. It helped mark make quick decisions and Callum and Clare a chance to get used to each other as co presenters.
That evening Simon made the changes to the clock, following the meeting.
Wednesday 30th November.
Today was mostly spent making sure everything was ready for tomorrow. Simon spent most of the afternoon into the evening in the studio, working through every little bit of schedule on myriad. Making sire everything was mixed and the adverts were all ready. It was a really long day!
Thursday 1st December PILOT!
TODAY WAS THE PILOT!! I knew everyone would be feeling nervous and stressed, so I decided to do a good deed and buy both teams doughnuts 🙂
The whole group actually got into Uni at 10, even though our show didn't start until 2. We spent the morning working through the script with the presenter, making sure the running order had all of the correct songs and features in for the show. We couldn't actually get into the studio's or the OB studio as the other group were doing their pilot.
Because we didn't actually have anyone to interview for the pilot we chose to fill that time with additional music that hadn't been scheduled, and the rest of the groups (Ads and branding) did't have time to correct everything from the previous meeting with Mathew so they spent most of the day carrying on with work. We also made sure we printed out all of the documents everyone would need, including Tom and Mathew. (clocks, script, running order, OB Script)
Everything seemed to be going well, but then all of a sudden the studio's decided to give up on us. After a bit of a panic and run around we finally started the Pilot at 2:30. A little behind schedule but Mathew allowed it because of all the changes. Once we finally started the show, it went reasonably well. The OB's guest Summer Pearly was amazing and I felt the whole group cooperated really well.
Tuesday 6th December
Thursday 8th December. SHOW DAY!