Thousands of people marched in different locations across London yesterday to raise awareness for climate change. Parliament Square, Marble Arch, Waterloo Bridge, Oxford Circus and Piccadilly Circus were peacefully invaded by colourful signs with bold graphics. They warned that it is high time to act before the climate emergency will hit.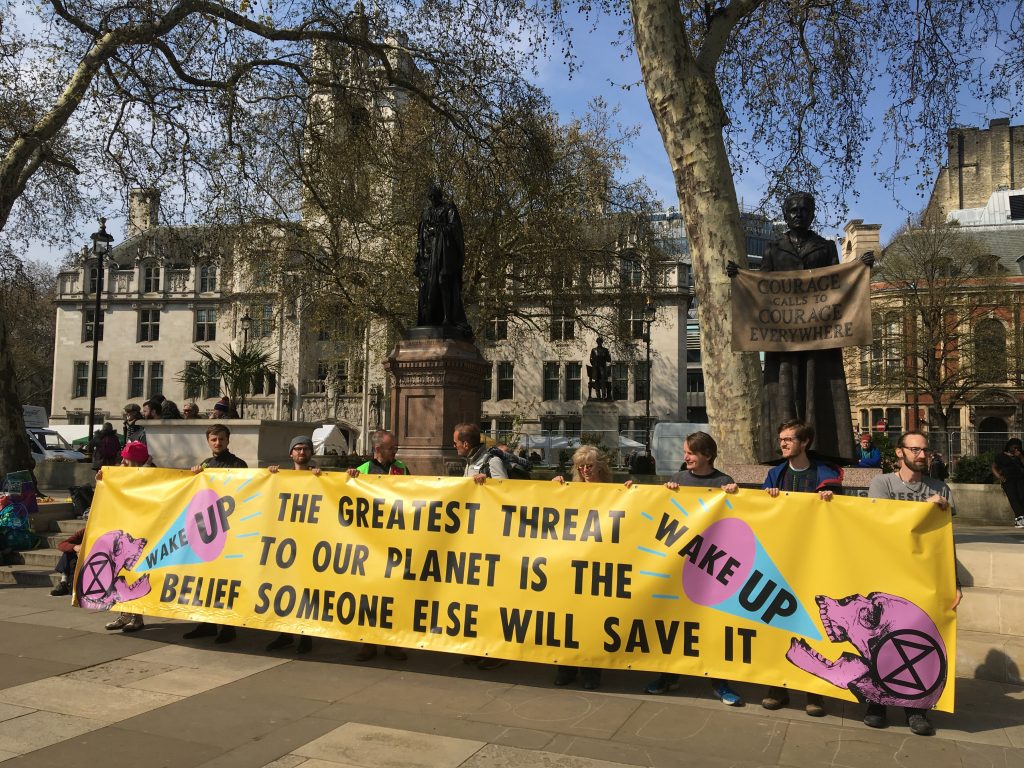 The protest, called International Rebellion, was organized by Extinction Rebellion (XR), an international environmental group that has the goal to minimize the risk of an ecological collapse that would cause human extinction. Through non-violent protests, they are asking World's governments to take immediate actions to admit and tackle the causes of climate change. But most importantly they are demanding for the creation of citizen assemblies to deliver on climate and ecological justice.
This protest follows the climate strikes that young students carried out for the past three Fridays, but now all different kind of people are taking a stand. University students, the next generation in charge of the World, joined the event together with concerned grandparents taking care of their grandchildren's future.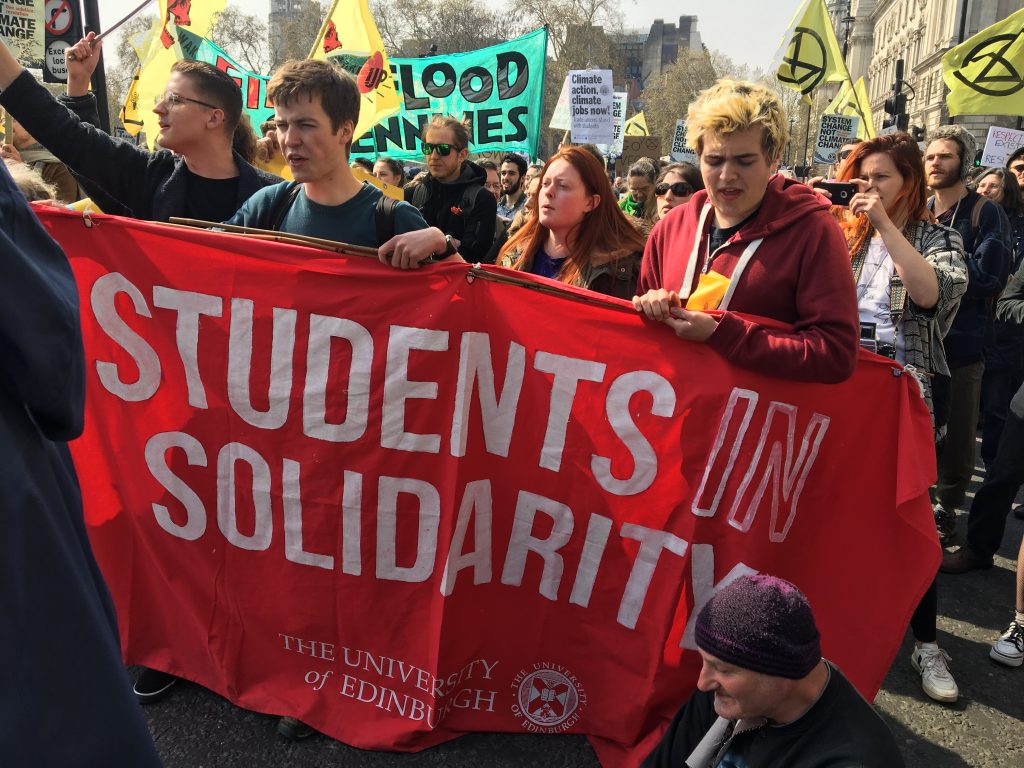 Parliament Square was the heart of the protest where many initiatives and activities took place, from dancing and singing exhibitions to simulated Citizen Assemblies, which was one of the most participated. Gathered in small parties of eight, people had half an hour to try the process of an assembly which had to create a plan to spread the awareness of climate change to small communities.
Many were also the speakers that stood on the stage set up in the centre of Parliament Square Garden. A brave 10-year-old Elsie Luna inspired the crowd reporting her experience of speaking with many of the CEOs of companies responsible for great CO2 emissions, like Shell.
"People say I shouldn't do this, and I rather agree. Climate change it's not my fault and adults should take responsibilities, but they are not. So why don't protect the planet when no one else is?"
Later a speech from a member of the Royal Society for the Protection introduced a plan to get a song made of bird songs to number one in the UK chart.
During the afternoon, people started marching and interrupting the traffic around the various locations and they are promising to create even more disruption today and tomorrow if the government don't listen to them.  
However, this it's not meant to be a usual protest as organisers say it will end only when the demands will be met, it will continue "every day from April 15, until we win".