Monday 2nd December 2019.
How I prepared in the final week? 
Before our pilot  aired I had a few more task to complete such as re editing my boots advert ,as it was clipping before. Finalising the brand image for social media and editing our feature for the that takes me back segment.
I edit the call  conducted by our presenter Lauren. I ensured the identity of the segment was kept in.
I created at least 6 different version of our brand image including and one was selected for our social media page.
This design this became the brand image for our social media profile picture. The image features Lauren as a cartoon on a pack lunch box. The pack lunch box pays homage to the trends of the 80's. Keeping to the brand kept the same font and background in the image.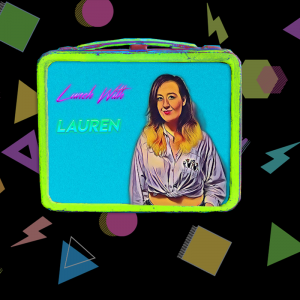 I gave the Ob session a brand image as our session was given a identity titled The Ballroom. I kept to the theme of Absolute 80's by using the same patterned background, fluorescent  colours and sparkles.Which represent the glitter ball in the live performance studio.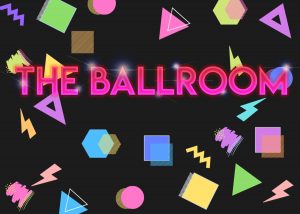 I contributed to help the OB producer decorate the hall by help making a balloon arch with string and 120 balloons. The arch tied in nicely with the theme.
During the day of the pilot, I assisted Andrea on the fades in studio 4 during the Ob session .Including communicating calls to see if the levels were okay .
I contributed to buying snacks during the O.B session,making sure our guest performers and  audience where both comfortable.
Overall the experience of running a radio show has been eye opening to roles in the radio industry and we have managed to communicate and collaborate  as a team really well . I believe we all worked to worked to a professional standard. I really enjoyed the role of branding/imaging as  i got to express my creativity  and create a brand face for our show Lunch With Lauren .