Increase in Harrow muggings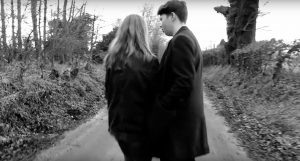 *Actors reenactment photo by Katie Potts
Have you noticed it? Or yet, been involved yourself?
Recent reports show an increase in muggings in Harrow area of North West London.
In February 2018 UK Crime Stats reported a total of 90 incidents showing an increase in comparison to other months. These statistics being the crimes reported, not to mention the many that go unreported every day.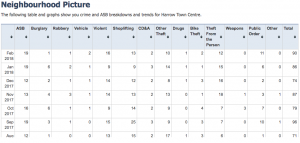 Statistics table via  http://www.ukcrimestats.com/Neighbourhood/Metropolitan_Police_Service/Harrow_Town_Centre
Thomas, aged 20, was just one of the many victims to have been involved in a mugging in Harrow recently. Thomas agreed to talk over the phone about the situation despite being very shaken up about it all still. He states he does not want to return and has since suffered symptoms of PTSD and advises anyone who has undergone the same situation as him to get medical help to recover also.

*Information via Twitter
Thomas also mentioned that many of his friends also have been victims themselves and states that many of them are students at the University of Westminster, Harrow Campus.
The University has since sent out warning emails to students in an attempt to keep them safe.
So, what do you do if faced with a mugger?
Police advise many different ways to decrease the chances of an incident occurring.
Not be out after dusk alone
Stay on roads that are well lit and relatively busy
Only take your wallet out when you need to
If you think you are being followed, cross the road or go into a shop and stay there until you're sure you're safe
Be careful with your electronics; talking on a mobile phone, listening to an MP3 player or carrying a laptop bag shows thieves that you have something to steal
Don't carry important documents or credit cards that you do not need
For more help and information, please visit https://www.police.uk/crime-prevention-advice/theft-and-robbery/
Been involved in a mugging yourself? Get in touch. Please report all incidents to the police and stay safe.