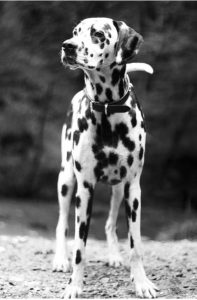 In the UK 1 in 2 households have a pet, in which 8.5 million are dogs. So I think it's safe to say that we love our pets, and to mark the love we have for our animals the whole of April dedicated to national pet month.
Dogs have been a man's best friend for tens of thousands of years.  But how did they manage to steal our hearts? Studies show that, when we gaze into our fury friends eyes the feel good hormone Oxytocin is released from both sides. This is the same hormone behind the bond of a parent and a new born baby. However, dogs are the only other mammal that release this hormone when bonding with humans. So if you love your dog just as much as you love another human being. Don't worry. Science has your back. Listen to dog behaviourist David Egan, explain the science behind the human-canine bond. Also hear from the manager of Birmingham's dogs home Haley Gee, explaining how she overcomes the challenges of rehoming dogs.
CUE: April 2017 is national pet month, yes a whole month to celebrate the attachment we have with our pets. Now many of us have a fury friend at home, that we dearly love. Maybe even love as much as another human being. No it's not us being dramatic. In fact, science supports this strong bond we have with our dogs. Kay-Lee Golding investigates why we are so fond of our dogs.
Back anno: If you think you have the sweetest dog around tweet us a picture of your fury friend @BBCRadio4.
Duration: 3' 36"
In words: Whether it's on a…
Out words: …visit www.nationalpetmonth.org.uk