PITCH
Bargain Hunt – Camden Passage Pitch 3
COMMISSION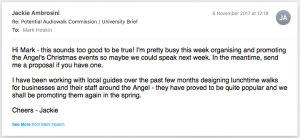 CUE
London – the city that never sleeps. It's nice to escape the hustle and bustle of city every once in a while, and Camden Passage is the perfect place to escape. Home of one of world's most famous antique markets, join Mark Hoskin as he guides you round the market, introduces you to the locals and shows you the best place to grab a pint in the area.
IN: "Hiya, welcome to…"
OUT" …of the day."
For more information on the area, visit angel.london and camdenpasssageislington.com
DUR: 20'00
IMAGES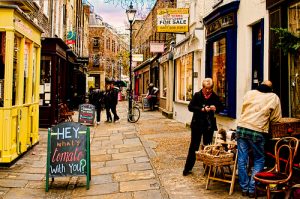 .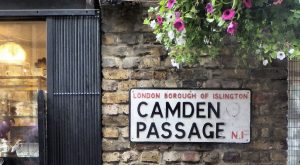 TWEET
Join Mark Hoskin as he guides you around the famous Camden Passage. Browse the great antique market, meet the locals, and grab a pint in a Grade II listed pub. Enjoy the best 20 minutes of your week here: