The multi-cultural side of Harrow & Kenton
Written by Oskar Idzikowski
Harrow is considered to be one of the more diverse areas of London according to data from the 2011 census.  This can even be seen by venturing to the town center, where between St Georges and St Anns shopping centers we can find stalls which are constructed every day. These stalls are usually selling carpets and fruits side by side. As told by the owner, the carpets are imported from the seller's home country; Turkey.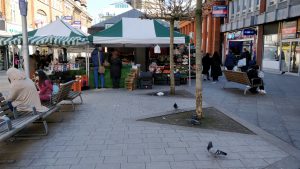 Walking through Harrow you will recognise that many of its shops are selling goods from other parts of the world. The area of Kenton in Harrow shines with Central and Eastern European residents. Many of these residents own a business, whether it's a shop, building services or mechanical services. Most of these businesses are successful because of their demographics. Not mentioning the British, Kenton is an area mostly populated by Romanians, Bulgarians, and Poles to some extent.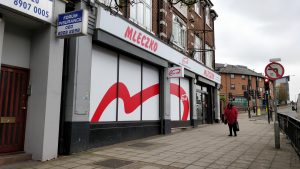 Opening the borders to European immigrants in 2004 has made places such as Harrow and Kenton highly populated by the different nationalities. With the huge amounts of workers coming in there were more businesses that opened which gave an opening to a lot of new jobs. One of the finest examples is the Mleczko delicatessen business which opened in 1996. Shepherds Bush finally had its own Polish traditional shop. When more Polish people started working in London the expansion of shops began and years after another Mleczko shop opened in Kenton.
Speaking to one of the employees at Mleczko in Kenton definitely shined a new light upon the multi-cultural side of Kenton and Harrow itself. However to no surprise that Romanians or Bulgarians would shop at Polish shops due to the culinary similarities in each country. It goes to show that there was a large shift within the community in Harrow.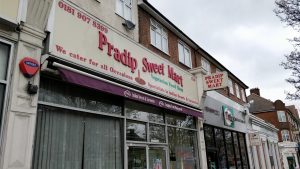 However, Europeans aren't the only ones who brought their traditions over as well as businesses. Indians have achieved that in Harrow and Kenton decades ago. The Indian community is still the largest to date shortly behind the British community in the areas of Harrow and Kenton. India was a British Colony before their independence in 1948. Which meant most of its citizens were allowed entry to the United Kingdom, lots of Indians have migrated and received land. Indian sweets are a delicacy and are considered to be some of the best confectionary exports from India. Many of these sweet shops can be found in London. Looking into the future, these communities are likely to expand but will they carry on their traditions to the younger generation?
Images by Oskar Idzikowski