Entry 28/10
This week and the weeks leading up to now have gone really smoothly. Everyone has seemed to have settled in their role perfectly. I really love the vibe of the show that we've gone with and I can't wait to present it! Choosing to do a show on Absolute 80s was such a good shout as it is music we all know and love as a whole. Doing the pilots and the final show will be so fun!
We have also sorted ads this week, I am doing one for Zymurgorium: The Brewing Emporium, a Manchester based distillery focused on gin and gin liquor. I have chosen their Purple Violet Wine Liquor to specifically focus the advert on. I am also doing a PSA Style advertisement for Flu Jabs. I am finding ideas for this a little stressful but hopefully I'll think of ideas soon. 
Unfortunately my attendance hasn't been as high as I would like but with health issues, I have had to take some days off unfortunately. I aim to improve this as it's stressing me out not being in class with the rest of my team.
Aims for Reading Week:
Prepare two advertisements for alcohol and PSA Flu Jab.
Do photo shoot with Charlie.
Entry 11/11
These last two weeks have been so stress inducing and I have unfortunately managed to injure myself even further! I have again missed too many lessons due to ill health. This has meant not being there for the essay brief and OB practice session. I have been in communications with Charlie about this and we're going to come up with a plan of action.
On a more positive note however, the photo shoot went really well! I'm really happy with the results and Charlie has also boosted my ego a little this week. Thanks girl! He friend Sam was also amazing at the photography and made the photoshoot really fun as we had Vines playing in the background to relax the atmosphere. I mean, look at these! These photos are just amazing!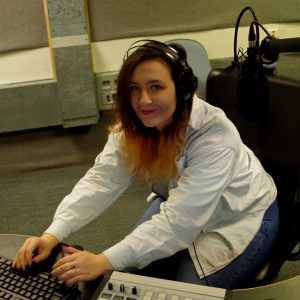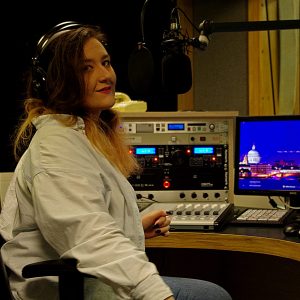 I have also completed one out of two adverts for writing it and I'm just trying to find the voices for the ads which is the thing I'm finding the most stressful. I'm going to look on Fiverr but also might ask the students from last year where they got their voices from as well.
This week we are going to run a mini pilot and see where everyone is at with the production side of everything. I can't wait to get into the swing of things and be back with my team!
Things To Do:
Complete writing ads
Record ads
Record voices for the feature "That Takes Me Back"
Post 18/11
This week has been again so stressful but for a good reason. We had our first mini pilot on Friday and even though there is still room for improvement, it went as well as it could have. I have finished writing the flu and gin adverts and have voices lined up, I just need to get them recorded now. I have also recorded the voices for the #OhThatTakesMeBackTrack but forgot to upload them onto drive in time for this show. They'll be up for Hannah to edit in time for our first two hour pilot. What we learnt to make things easier is to colour code the running orders so we can see where we are in the show. Charlie will be doing this for our first two hour pilot. We also came up with our theme for the OB; an 80s prom. We'll be dressing the studio with balloons, streamers and a glitter ball. I can't wait to see what it looks like for the actual show!
I have again been struggling with my sleep and health and I'm hoping for better health in the following weeks leading up to the show.
Things To Do:
Record ads
Upload recoding of the Take Back Track
Post 25/11
This week was our first two hour pilot and again went as well as it could have! As always there is room for improvement and Matthew made some really good points that we as a group will be working on to improve for our next pilot. For me, these points were ton practice talking up to vocals with myriad which I agree with. Being able to do this will make the show sound so much smoother. I also have to slow my roll when I speak on air as I speak too quickly and it messes with the schedule timings. This however is just nerves and will be fine by the actual show.
I have completed the recording of the Flu advert  however the voice I was going to use for my gin advert is sick so I've had to find another person to do it which was actually easier than I thought it would be. Charlie has read through the scripts and has helped me with the wording and call to actions ad the end of them.
I am still struggling with a flu type bug thing as well as insomnia and seasonal depression, Matthew told me the in a one to one I might have to get a sick note from the doctors if I'm not feeling well enough by Tuesday next week. Fingers crossed I will be as I had completely lost my voice the day of our first pilot.
Things to do
Practice in the studios
Edit and finalise ads
Post 1/12
WE DID IT! Our final show went amazingly and as best as I could've hoped for! I cannot sing enough praises for Charlie, Simone and Paola for helping me get through this module as I've found it uncharacteristically stressful. Every link went as well as it could have, there was only one minor issue with myriad and the OB and competition went swimmingly!
The final pilot however is a different story. That day was probably the worst day I've had during this module. The show itself didn't go especially horribly but we had some major mishaps with the desk not working properly and Simone not being able to find a track in time. The main problem I had with this pilot was that I hadn't slept that night and was having a really bad anxiety day. I ended up having a panic attack half way through the show which affected the rest of the pilot unfortunately. Luckily, that night I had a bath and was asleep by 1am for the main show on the Friday.
Friday began at 9am as myself, Paola, Simone and Andrea came in extra early to make sure everything was set up and ready for the show. The vibe for the main show was so much more relaxed compared to the second pilot, I think this was mostly because everything was set up and ready to go apart from my script which I worked on with Simone and Charlie before the show. We also decided to pre record both top of hours and the first show menu which made the show overall less stressful as the show was eased into instead of a hard start. This made the show a lot less stressful for me which I love Charlie and Simone for. They are the reason I did so well after such a bad final pilot.
Overall, even with struggling with both my physical and mental health this module has been super fun and a great bonding experience for us to be stonier as a class in the future. I cannot thank Charlie, Simone and Paola enough for getting me through this module.