London is growing faster than another European city, and its public transport network is the most used in the country. Railways and underground are the most prominent and faster transport in the city of London, but they are also the oldest, specially the London underground. The noise that this produce is very loud and can damage people's health, mainly to people who lives near them, works around them and who travels daily on long journeys.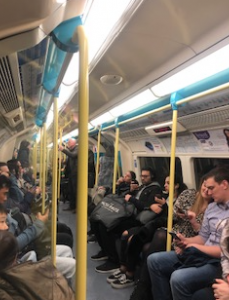 Credit Andrea Janeiro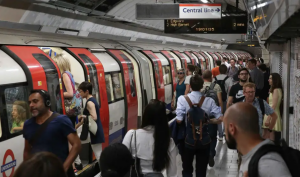 Credit: https://www.standard.co.uk/news/london/parts-of-the-tube-are-so-loud-that-commuters-should-wear-hearing-protection-experts-warn-a3751781.html
CUE: Noise pollution is a serious issue nowadays in London and it can definitely have a negative impact on Londoners. Two of the main sources of noise in London are rail transport and underground. These kinds of noises can affect people's health. Andrea Janeiro began by speaking to Oscar Brierley, who lives near the Northwick Park station.
IN: 'Sometimes in the day…'
OUT: '…second one is about space' (the next station is Northwick park, mind the gap between the train and the platform)
DUR: 3'13''
BACK ANNO: For more information click on BBC RADIO 4.