My role for the music radio project is Interactive Producer. In this role, my main task is to put together the online brand of the station and show. To begin my role, we all sat down at our first meeting and discussed what we wanted the station to sound like and from this I was able to go away and create a mood board to how I visually imagine the station to look.
From the mood board you can tell that we are going for a BritPop themed station. With this in mind, the show will mainly play artists such as Blur, Stereophonics and Oasis. As we are going for this sound to the station, it was important for me to be able represent the britishness of the station and the type of music we'd be playing in the logo. I have been working on a few different drafts of logos.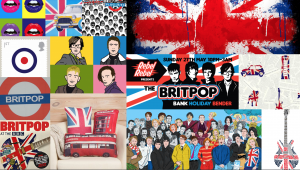 The designs you see here are some of the variations I have been working on and after feeding this to the team, we have decided to go for the final image option which emphasises the british side with colours of the Great Britain flag and has the guitar in it to represent the type of music you'll hear on the station.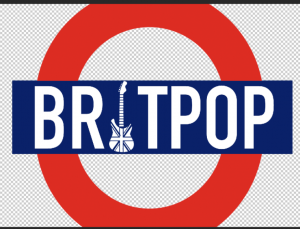 Over the next few days, I will be working on creating our online profiles on Facebook and Twitter. With this I will be putting together some shareable content to share online to help the promotion of the show, this will include sharing pre-show content such us different videos of artists that we will play, sharing music news and more. I hope to start planning our promo video for the show over the next week and then putting together our website.