St Luke's Hospice in Harrow is seeking to find individuals to take part in a 10,000-feet tandem sky dive for the charity.
The hospice which needs to raise £3million a year to keep running is organising a Sky Dive event at Brackley Airfield on Sunday 30th April. St Luke's Hospice are urging people who want to face a new huge challenge and raise money for the hospice to register for the experience.
For the past 10 years, St Luke's has organised Sky Diving events and has raised over £150,000 through these events. Hospice volunteer, Claire Buckland who raised £970 by taking part in last years' event said: "The plane climbs to 13000′, you are pushed out and free fall for 45 seconds at speeds of 120mph. The first part is (or was for me) truly terrifying, but the second part is wonderful."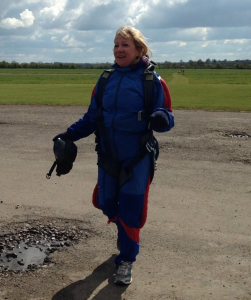 St Luke's celebrates 30 years of providing care services to Harrow and Brent this year. The hospice which is based on Kenton Road, serves for over 1,000 patients every year who receive specialised and dedicated care to suit their needs. Mainly treating those with incurable illnesses providing them with expert services and equipment.
Alex Duffy, Events Fundraiser at St Luke's explains the services and support carried out by the hospice.
The hospice is 25% funded by the NHS, meaning that the hospice relies heavily on donations as their services and demand grow year on year. The hospice continuously organises different fundraising events each year. Alex Duffy said: "We do every type of fundraising ‪from midnight walks to music and walking events. Local supporters and businesses are really important to the hospice for their fundraising that they do individually."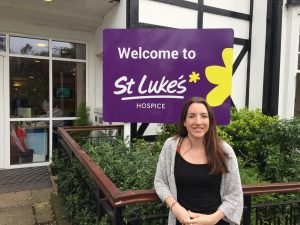 This year, the charity is running two Sky Diving events, with the first taking place in April and secondly in October. The hospice has achieved up to 50 people doing each the Sky Dive events in previous years. From the two sky diving events organised for this year, the target amount to be raised is £10,000.
Each fundraiser for the event has to put in a non-refundable deposit of £75 and if participants can raise £395 each through sponsorship then the Sky dive is free.
For those looking to take part in the April Sky Dive and register interest for the October event should head to http://www.stlukes-hospice.org/events/events-calendar/detail/skydive-spring-2017 or contact the fundraising team on ‪020 8382 8112‪.