Plans to tackle knife crime in Harrow to be published in June by Mayor of London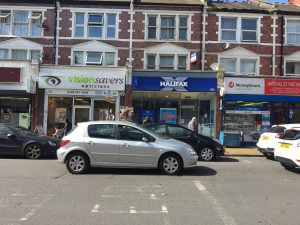 Great London Authority (GLA) member Navin Shah of Harrow and Brent, wrote a letter to the Mayor of London Sadiq Khan earlier in March, concerning the dramatic increase in knife crime fatalities in the area.
In the letter to Mr Khan, Navin Shah called for "swift action" to reduce knife crime in Harrow and London as a whole.
The latest stabbing which occurred outside Halifax bank on Wealdstone High Street opposite a recently closed police station was a fatality which took place on Monday 27th February. Mayor of London Sadiq Khan has responded to the letter by offering his "heartfelt condolences" to the families who have lost loved ones.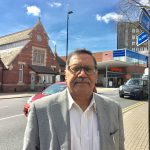 Mr Khan also outlined on how he is going to tackle the issues which will be published in June. The key areas which will be looked at is tackling London gangs and cracking down on shops selling knifes.
Mr Shah released a statement via his own website with his own views on the knife attacks in Harrow. The GLA member for Harrow and Brent stated that with the recent death of a 15 year old school boy there was a need for an urgent curb for "this trend of increasing violence".
Navin Shah: explaining a parents concern.
Statistics from the Metropolitan Police crime map for the financial year (April 16 to April 17) shows that 'Violence against the person' using an offensive weapon was at 55 reported for the year compared to the last financial year which was 2015-2016 which had a final report of 58.
Information supplied from: http://maps.met.police.uk/tables.htm
Navin Shah is pleased that Sadiq Khan is doing something to tackle knife crime, although Mr Shah is proud that Harrow and Brent is one of the safest boroughs in London but feels 3 murders in 3 months isn't acceptable and feels we are a long way off from curbing this epidemic.
Navin Shah: explaining how many knifes have been removed from the streets of London
Mr Shah has advised for residents of Harrow and Brent to be vigilant and report any suspicions or anyone involved in knife crime to contact the police.
Below you can find both letters between Navin Shah and Sadiq Khan.